Get ready for the best event of the season: WLU's Annual Retreat!

If you're a regular attendee of the retreat, you'll notice that all your favorite activities are back this year. If you've never attended the retreat before, make sure to sign up this year to see what all the fuss is about!
Where
As usual, the retreat will be held at the luxurious St. Regis Deer Valley Resort.
Rooms get filled before we ever run out of space for registrants so make sure you get your spot by booking your room as soon as possible.
When
The retreat's activities start on Friday, November 2 at about 5 p.m. and conclude on Saturday, November 3 around noon.
Arrive as early as you like on Friday and stay as late as you like on Saturday to take advantage of the spa, pool, and gorgeous mountain scenery.
What
On Friday, we kick off the retreat with appetizers, prizes, wine, massages, and socializing. Then we have dinner with awards that honor some of the incredible women lawyers we have in this state.
You'll receive 4 credits for attending both Friday's and Saturday's speakers. On Friday, we'll hear from Roula Allouch, Chair of CAIR, the Council on American-Islamic Relations. She is also an employment lawyer. She has spoken at dozens of ABA related CLEs and events. We are very fortunate to have her join us! Then on Saturday morning we will hear about civil rights in Utah and the region from Kathy Nester, our own Federal Defender, and Cynthia Roseberry! Finally, we will hear from Paula Davis-Laack about some practical and helpful tips for relieving stress while at work and play.
The retreat's formal activities will end around noon, but hopefully you can enjoy the rest of your Saturday in beautiful Park City with new WLU friends!
CLE
For attending both Friday's and Saturday's speakers, you will receive 4.0 credit hours, in total.
Cost
$150 for WLU members; $100 for judges/government/nonprofit; $50 students/scholarships; $100 for Friday only; $50 for Saturday only; $200 for non-members. To become a member, go to the Utah State Bar website, login to your member dashboard. Once you reach your dashboard, click "Join a Section, Local, or Specialty Bar," or follow this link, and select Women Lawyers of Utah.
Retreat Registration: Your payment is your registration! Payment is due before the retreat. To register, please send your payment by one of these two methods:

Venmo – Send your registration fee through Venmo (download the apple version or google version) to @WomenLawyersofUtah. Please be sure making sure to put your bar number in the comment (to make it private click "public" in the bottom right corner and then select "participants only"); or

Check – Make your check payable to Women Lawyers of Utah and send it to Beth Kennedy, Zimmerman Booher, Felt Building, Fourth Floor, 341 South Main Street, Salt Lake City, UT 84111. Please add your bar number to the check.
Sponsors
We, undoubtedly, could not have such a terrific retreat were it not for generous sponsors. This year's sponsors are as follows:
Exclusive Sponsors
General Sponsors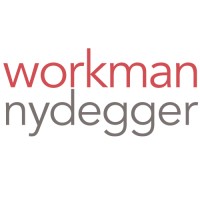 Larry Dingivan
Additional sponsorship opportunities
Since we try to keep registration costs low, it would be fantastic if you could help us line up more sponsors. The retreat offers a great opportunity for a firm or company to let the community know that it supports the professional development of women in Utah.
Email Kate Conyers at kconyers@sllda.com if your firm or company would like to sponsor the retreat
Hope to see you there!